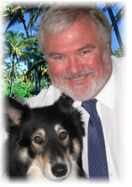 " Chris Bernhardt of Hawkeye Inspections has done an excellent job for my clients and I have received great feedback from them about his services. He is not biased and does a very thorough job for the client, informing them of important areas of concern during the inspection process. The thermography camera adds a whole new dimension and clients love the fact that he can provide a more complete inspection, which in turn allows for a more thorough repair addendum if needed. Finally, his rates are in the low range of the competition and yet the quality of service is in the high range - a great combination!"
David Brown, Salem, Prudential Real Estate Professionals
,
www.RealEstateSalem.com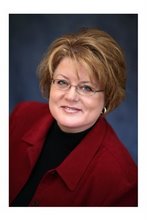 "It's always great to know no matter who I'm representing, the Buyer or Seller, when working with Chris I always know the information is honest, accurate and well presented. His reports are terrific, they're very easy to work through and his photos and directions are dead on. One of the best parts of working with Chris is the respect and patience he gives each client, Chris takes the time to talk with them at the home site as well as over the phone afterwards when needed. It just doesn't get any better, Thanks Chris!"
Amy Clark, Salem, Prudential Real Estate Professionals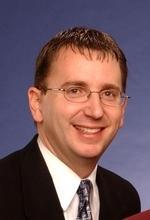 "Chris with Hawkeye Home Inspections has completed numerous inspections for my clients. He is thorough and come across competent and professional. He communicates well with clients verbally and his reports are easy to read and understand. The use of photos is exceptional and his narrative writing style is very descriptive. I appreciate your work and look forward to the next transaction. "
Chris Aldrich
Real Estate Broker, Salem/Keizer, Or
RE/MAX equity group, inc.
http://caldrich.equitygroup.com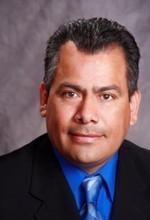 "I have been using Hawkeye Home Inspections for the last 7 years and I really like the respect that Chris has for all may clients he takes the time to explain any problems and answers any question that the clients may have."
Jesus Gomez
Real Estate Broker, Portland Metro
RE/MAX equity group
503-890-8046
" I highly recommend the home inspection services performed by the Hawkeye Home Inspections . Our clients have used their services all around the Portland Metro and Mid Valley area for over ten years now, and we and they, are pleased with the easy to read description of any and all exceptions produced complete with color photos. Even better, they are normally received within a day or so, allowing repairs to be completed in a timely manner. Give'em a try, I'm positive your clients will appreciate your recommendation."
American Buyers & Sellers Real Estate
Jerry L Grisham
141 N Grant St
Canby, OR 97013
Phone 1: 503-263-7220

" I can always count on Chris to provide a thorough and reasonable assessment of the property. He is reliable and available to answer any questions you may have about the report. I would trust him to do an inspection for any of my clients or myself."
Craig Christoff , Hallmark Properties
Real Estate Broker, Woodburn, Or
Office 503-981-0621
Cell 503-989-0524
Fax 503-981-7042
www.hpihomes.com
"In this business there are several processes. If someone doesn't do their job then everyone loses. I have a great team and I would never change that. Chris is the only inspector I would ever use. I have tried someone else and it was just a nightmare. I will never do that again. I trust him to do what he is paid to do. He is very thorough. His reports are easy to read and he always helps my client feel secure about their biggest purchase in their life."


Joy Ung
Real Estate Broker, Beaverton, Or

Oregon First, Realtors
Direct: 503-601-8831

"Chris has been a very dependable and thorough inspector. His reports are easy to understand and he is great at explaining the issues to the clients. I would personally refer him to anyone looking for an inspection."
James Hauge
Real Estate Broker, Salem/Keizer, Or
Legacy Real Estate
www.haugerealestate.com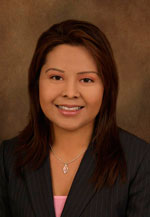 "It has been a pleasure working with Chris for over 5 years. He is very thorough, professional and offers very affordable prices. I highly recommend Chris to any buyer, seller and to my fellow Realtors. Chris does a great job explaining all the findings in his reports and most importantly, he provides information about the possible solutions. Something remarkable about Chris is that he does his reports from scratch; he doesn't use a template and takes as many pictures needed on each report. Throughout the 5 years all my clients have been very satisfied with his work. That's why I recommend you call Chris when you or your clients need a good home inspector!!!"
Cleo Soto
Real Estate Broker, Portland/Salem Metro
Oregon First, Realtors
503-930-6335